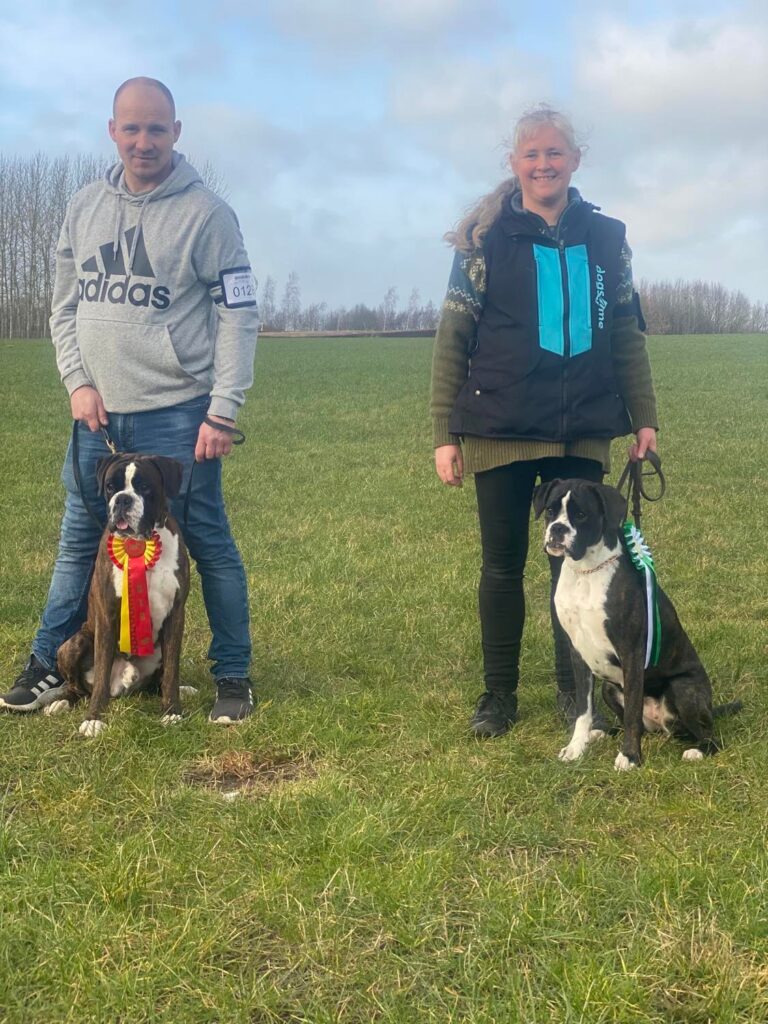 Saturday 11.02.2023 Illipe and Ixia was at the DKK International CACIB show in Fredericia, Denmark.
This was their first time in the junior classes in offical showring.
Ixia loves it all and has a great "look at me attitude" in the ring.
Illipe had a scare just before we went in the ring when he got to close to another dog (100% my fault), and he was feeling very insecure when he entered the ring.
Judge: Jeff Horswell, UK
Junior class females:
Kulsvierkrogen´s Ixia
Excellent 1. winner with CK, Junior cert and junior CACIB cert – 1. BTK and BOS
Junior class males:
Kulsvierkrogen´s Illipe
Very good 3. winner