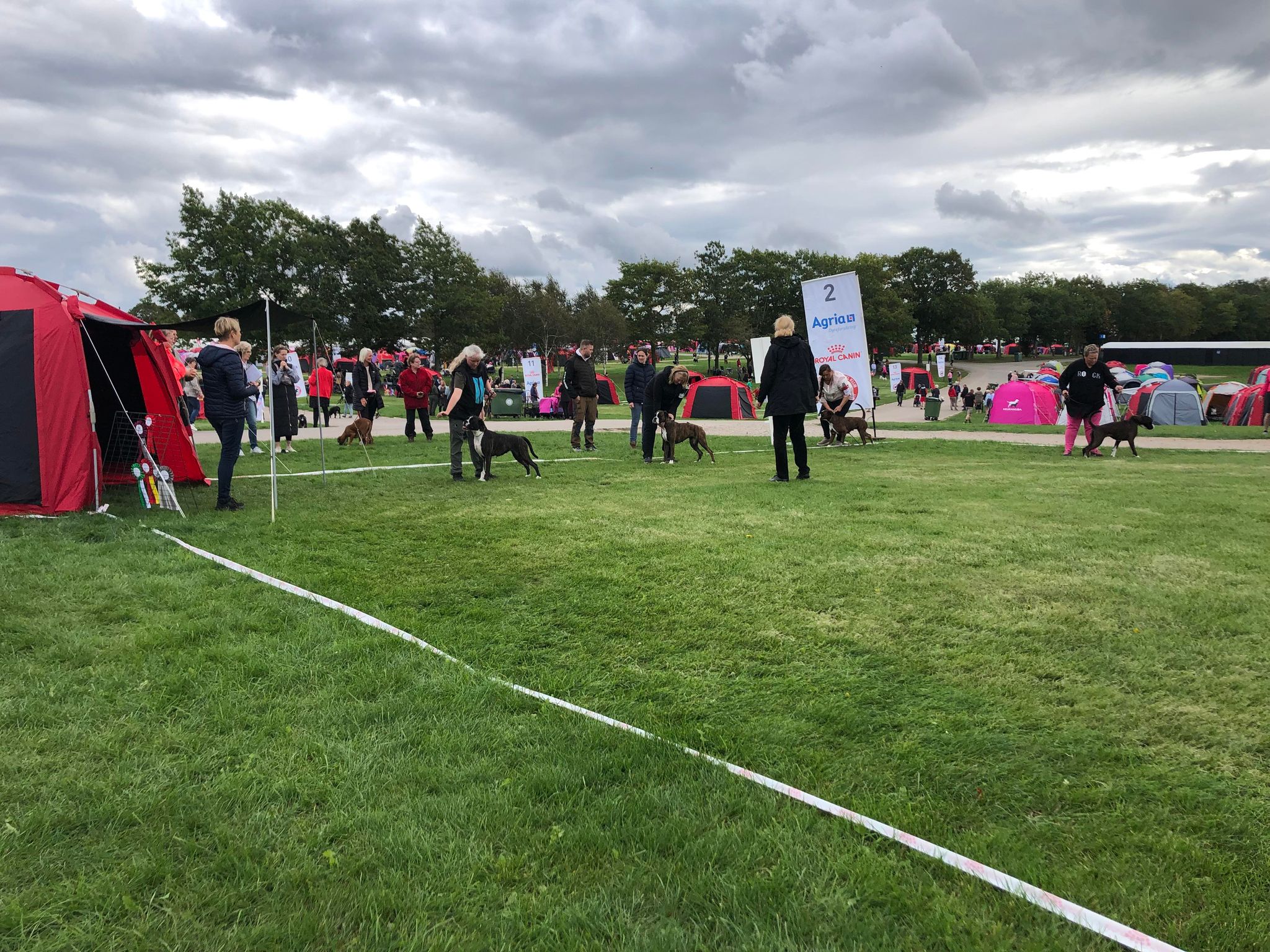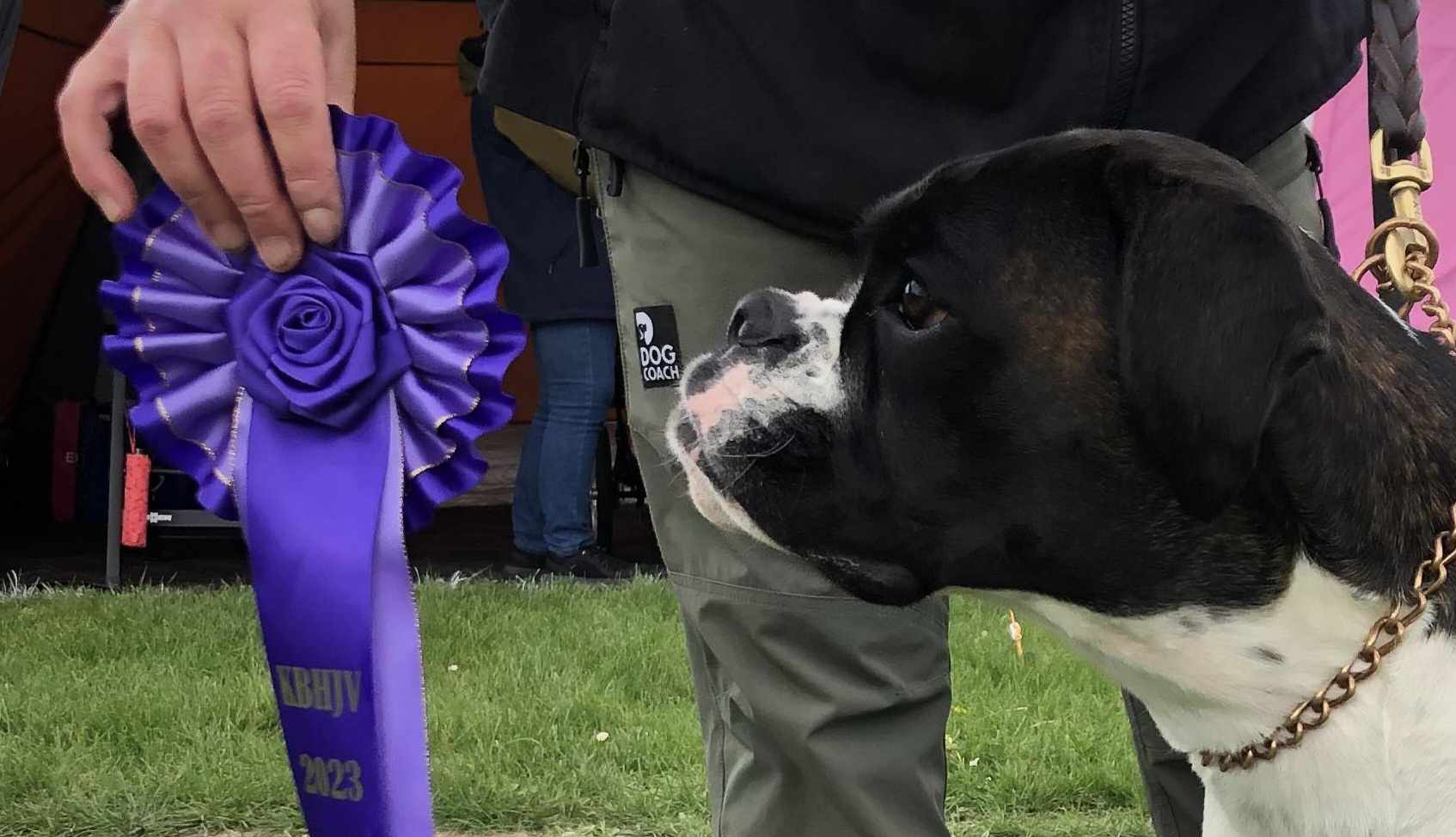 This weekend Ixia, Illipe and I has been at 3 x DKK shows in Roskilde, Denmark.
It was very much worth the trip, as Ixia could take home the title ⭐️ Copenhagen junior winner 2023 ⭐️ and the title of ⭐️ Danish junior champion ⭐️ 😃 ❤
3 good days in lovely company with all the boxer friends.
And 3 days with good judges who seemed to enjoy our boxers and who were super good at giving us comments in addition to the written criticisms.
Friday – Nordic exhibition
Judge: Svein E. Bjørnes
Kulsvierkrogens Illipe, junior males – EX 2nd winner
Kulsvierkrogen´s Ixia, junior bitches – EX 3rd winner
Saturday – International exhibition Copenhagen Winner Show
Judge: Annukka Paloheimo Segersven
Kulsvierkrogen´s Illipe, junior male – EX 3rd winner
Kulsvierkrogen´s Ixia, junior bitches – EX 1st winner with CK – 2nd best female and junior cert, cert and junior CACIB ⭐️ DANISH JUNIOR CHAMPION ⭐️- ⭐️ COPENHAGEN JUNIOR WINNER 2023 ⭐️
Sunday – International exhibition
Judge: Hedi Kumm
Kulsvierkrogen´s Illipe, junior males – VG 3rd winner (Unfortunately, Illipe became uneasy about activity outside the ring, and the judge said that it was only because of this that she did not give him excellent)
Kulsvierkrogen´s Ixia, junior bitches – EX 2nd winner with CK and res. junior certificate
Ixia came 5th in the competition for best bitch and I got the ❤ nicest comment ❤ from the judge when she came and shook hands ❤ A comment that really made me proud ❤