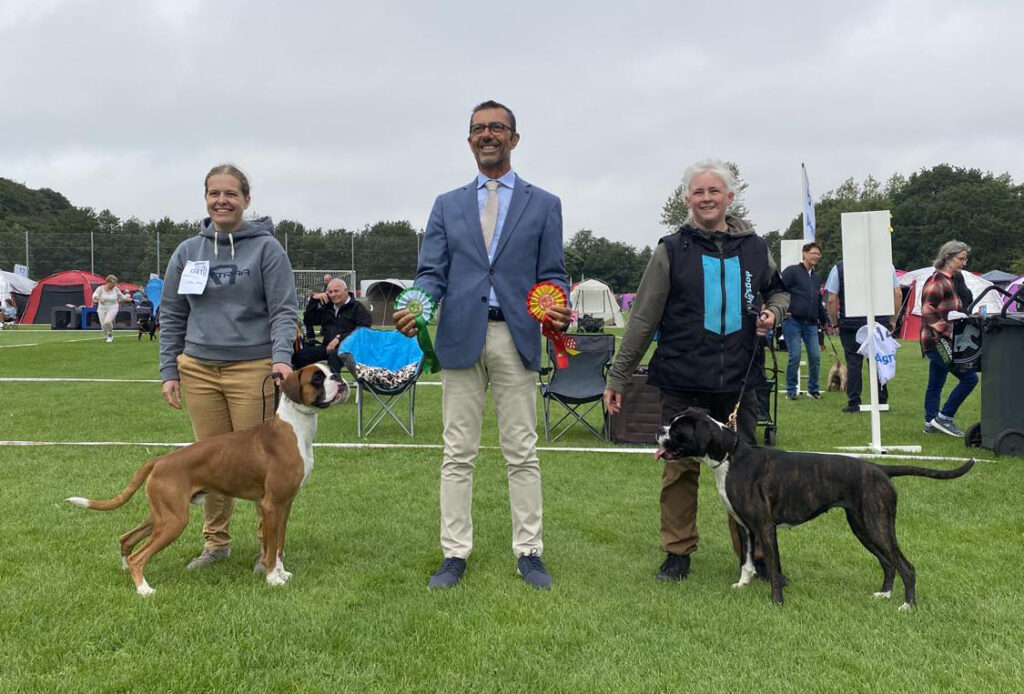 We have had 3 lovely and pleasant days in Vejen, Denmark for 2 x international and 1 x Nordic exhibition.
The highlight of the weekend for me in terms of results was when Ixia won BEST OF BREED under the Italian judge Alberto Vergara.
Then Ixia followed in her mother's footsteps and took her first BOB title already as a junior ❤
Both Ixia and Illipe have been so good all 3 days. They have both had some good experiences in the ring all 3 days.
It also resulted in good results and evaluations.
20/8 – International CACIB show
Judge Lisbeth Utke Ramsing, Denmark
Junior class males
Kulsvierkrogen's Illipe ex 2nd winner
Junior class bitches
Kulsvierkrogen's Ixia ex 2nd winner
19/8 – Nordic exhibition
Judge Alberto Vergara, Italy
Junior class males
Kulsvierkrogen´s Illipe ex 2nd winner with CK, 3 best male and awarded res. cert and res. junior certificate
Junior class bitches
Kulsvierkrogen's Ixia ex 1st winner with CK, best bitch awarded cert, noridic cac and junior cert. BIR
18/8 – International CACIB show
Judge Jens Utke Ramsing
Junior class males
Kulsvierkrogen´s Illipe vg 1st winner
Kunor class bitches
Kulsvierkrogen's Ixia vg 3rd winner